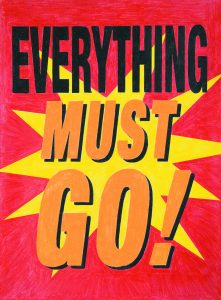 The New York Jets are serious about this rebuild. So far planning to release (officially on march 9th) 4 pro bowlers including Darrelle Revis, Nick Mangold, Nick Folk, and most recently Brandon Marshall. Welp, regardless of their record next year, you can't say the Jets haven't done anything. The rebuild is coming. Not too sure when we will see a finished product, but it's on the way. With these cuts, the Jets have around 34 million to spend in free agency.
The only recognizable big name left on this squad that could still be in danger is Eric Decker. Cutting Decker would add another 5.75 million to the already 34 they have. Okay, so they cut 75% of the household names for jets fans. What now? We're left with young, unproven WR such as Robbie Anderson, Jalin Marshall, and Devin Smith. I hesitate to throw Quincy Enunwa in that group because, although he is only 24, he had a hell of a season in 2016 (well, as good as a 5-11 season could be) and, as it stands right now, Enunwa looks like the WR 1 of this group.
On to another question, Todd Bowles. With two years left on his contract, and with next season not looking too promising, is he the sacrificial lamb for the greater good? I mean, this year was ugly, no way around it. Yeah, it was a tougher schedule, but the Jets going from 10-6 to 5-11 (especially in NY) is not okay. Hell, there were people calling for his head this season! I love being a NY fan, as much misery as it brings me, but we are such an impatient group of animals that wonder why year in and year out we have mediocrity. BREAKING NEWS: to create a winning environment, it takes time. We can't expect a new GM and a new HC (hired within hours of each other) to gel immediately and go out and win a super bowl, especially playing Tom Brady twice a year.
How long until opening kickoff? The only place to go from here is up right? RIGHT? SOMEONE? BUELLER? I've never hated loving something as much as the Jets.
On a serious note, though, Thank you to Revis, Mangold, and Folk. Three Jets that have been with the team, for what feels like forever. Nick Folk has been the most consistent Jets player during his 7-year tenure. Nick Mangold has been the MAN for 11 seasons. Out of a possible 176 games, Mangold has started in 164, pretty impressive for a position as demanding as a center. Not only was he a beast on the field, he was equally as entertaining off the field on social media.
And finally, Darrelle Revis. Although it didn't end the way any of us wanted it to, it's time to finally say goodbye. You will go down as one of the best Jets players in franchise history, without a doubt. You are one of the only players that could have left us, eventually end up with the patriots, win a Superbowl, and then finally come home to us and be welcomed back with open arms. I'm not sure if that's a testament to how sad of a franchise we are or how much you are loved or a mix. Anyways, last call for departing Revis Island. Good night sweet prince.
It will be sad to see Brandon Marshall go as well, although coming off a very poor season, Marshall had an incredible year in 2015. He was never short in the passion department either, always gave it his all. Reports are the Jets aren't done cleaning house, Richardson looks like the next one on the move via trade. Adam Schefter reports that the only "untouchable" on their roster is third-year stud Leonard Williams out of USC. Jeeze. Only one player that can't go, this could get ugly. 2017 looks to be much of 16′ but at least they're attempting to build the right way, through the draft.