The lull between WrestleMania and Summerslam is real for WWE right now.  After an abysmal last week of wrestling during their pre-taped garbage UK show, WWE ran into some more bad luck with Braun Strowman reportedly out for SIX months due to injury.  With Strowman sidelined, how did WWE do at rewriting their main event for their upcoming Extreme Rules show?  Let's see if WWE rebounded with this week's RAW.
RAW kicked off with Kurt Angle coming out to announce a #1 contender match for Brock Lesnar's (who) Universal Championship (what?).  The reason this is big news is that Lesnar and his championship are treated like they never existed every week.  Angle announces a Fatal 5-way match to determine who will take on the "Beast Incarnate" at WWE Great Balls of Fire (actual name, not a joke sadly).  After, all the challengers came out one by one which are, Finn Balor, Roman Reigns, Seth Rollins, Samoa Joe and Bray Wyatt.  Some smack talk and a small brawl ensued to lead us into the commercial.
The start of the show was great for finally bringing RAW's championship back to the minds of everyone watching.  However, with three weeks to go before Extreme Rules, this did nothing for this edition of RAW.  No match was announced for the show during this segment and rather than make some meaningful qualifying matches, they are all just placed in the main event of Extreme Rules and will be probably fighting each other with no con sequences for the next three weeks.
Now, for what is normally one of the highlights of the show, the Hardys came out with Jeff taking on Sheamus w/ Cesaro with hardy picking up the win after a distraction caused by missing Matt Hardy with the Brogue kick.  Quick highlight was Jeff catching Sheamus with that Stunner off the top rope, but why couldn't that be the finish of the match?  While it is nice seeing these two square off, where is an exciting story to this?  The Hardys are just wrestling match after match with no story and next week I'm sure they'll do Matt Hardy against Cesaro in another meaningless match.  This is a feud that can really benefit from something different and outside the ring to make their rivalry feel fresh.  A visit from #Broken Matt Hardy wouldn't hurt either.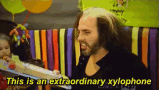 Skipping over the pointless Sasha Banks vs. Alicia Fox match to the Intercontinental Championship match.  Dean Ambrose and the Miz had a lackluster feud with no build on this show, but I was still excited for this.  My issue with this match is that it lasted about 20 minutes and it was entertaining, but to ruin it with a DQ is a cop out.  Vince Russo (former head writer of RAW) said on his podcast, "if you're going to do a DQ finish then don't make it 20 minutes," and that's how I feel.  To have the match go on this long just to end with the babyface kicking the heel in the groin to get him DQ'd and keep the belt is lazy booking.  There really should be no "champion's advantage" in wrestling anymore.  Honestly, why wouldn't the champion just get disqualified every match and keep the championship then?  This was all done to protect The Miz and make the stipulation that if Ambrose is DQ'd at Extreme Rules, then he will lose his championship, which is how it always should be. I don't want to get into each of the rest of the card, but some quick RAW notes:
The Cruiserweights aren't worth my time. I tune out the second those ring ropes change to purple.  Keep them on their own show and move on.
Bayley's mic work is embarrassing.  I cringe every time she speaks now.  This is highlighted even more when Alexa Bliss, who is a legit star, is in the ring with her.  Bayley needs to get the marbles out of her mouth and work on her promo skills.
Is everyone that came from NXT just a giant entrance? Bayley, Finn Balor, Shinsuke Nakamura and coming soon: Bobby Roode all have these amazing, but long entrances that don't back up their personas when they are on the main shows.
Am I supposed to believe Finn Balor is going to be able to defeat Brock Lesnar after getting destroyed by Roman Reigns and his Spear?  Balor should be the demon all the time which would make his character more interesting every week.
Digging Bray Wyatt's push, but I almost don't want him to win at Extreme Rules as no one is defeating lesnar until SummerSlam.
RAW had me too mad I've run out of time to discuss Smackdown.  Backlash is this week so I'll focus more on Smackdown next week, but I'm definitely pumped for Nakamura/Ziggler and Owens/AJ Styles.  Unfortunately, that's about it.  Maybe Randy Orton will do some type of triple RKO on Jinder Mahal and his crew.
That's all I have for this week.  Let me know your thoughts in the comments below.