Jerry West, whose silhouette is the basis for the NBA's iconic logo, wishes the NBA would change to a new logo.
West went on ESPNs The Jump and discussed the matter on Friday, amid a conversation regarding which current players would have a case to feature on a new icon.
West, of course, is a Hall of Famer and former Finals MVP with the Lakers who was instrumental in the early era of the league's growth before a wildly successful tenure as Lakers GM.
"First of all, I wish that had never gotten out, that logo," West said. "No I do, really. I've said it more than once. It's flattering that it's me, and I know it is me, and it is flattering. To me, I played in the time when they first started to market the league, there were five people they were gonna consider. I didn't find out about it until the late commissioner told me about it, Walter Kennedy, and then obviously the New York Times had a big article about it.
"Again, it's flattering, but if I were the NBA, I would be embarrassed about. I don't like to do anything to call attention to myself, and when people [call him The Logo], that's just not who I am, period. If they would want to change it, I wish they would. In many ways I wish they would." H/T Yahoo Sports
Well, in lieu of these comments the internet has gone wild creating possible mockups or suggestions of what the new logo should be. There are the good, the bad, funny and all sorts of creative. Here's the collection of what I thought were the best of each.
A couple from the guys over at SB Nation.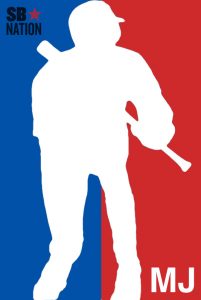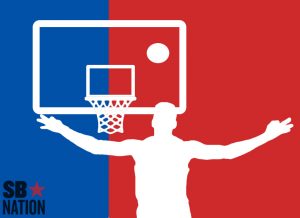 Feel free to send along anymore you think should be included. Dm's wide open.