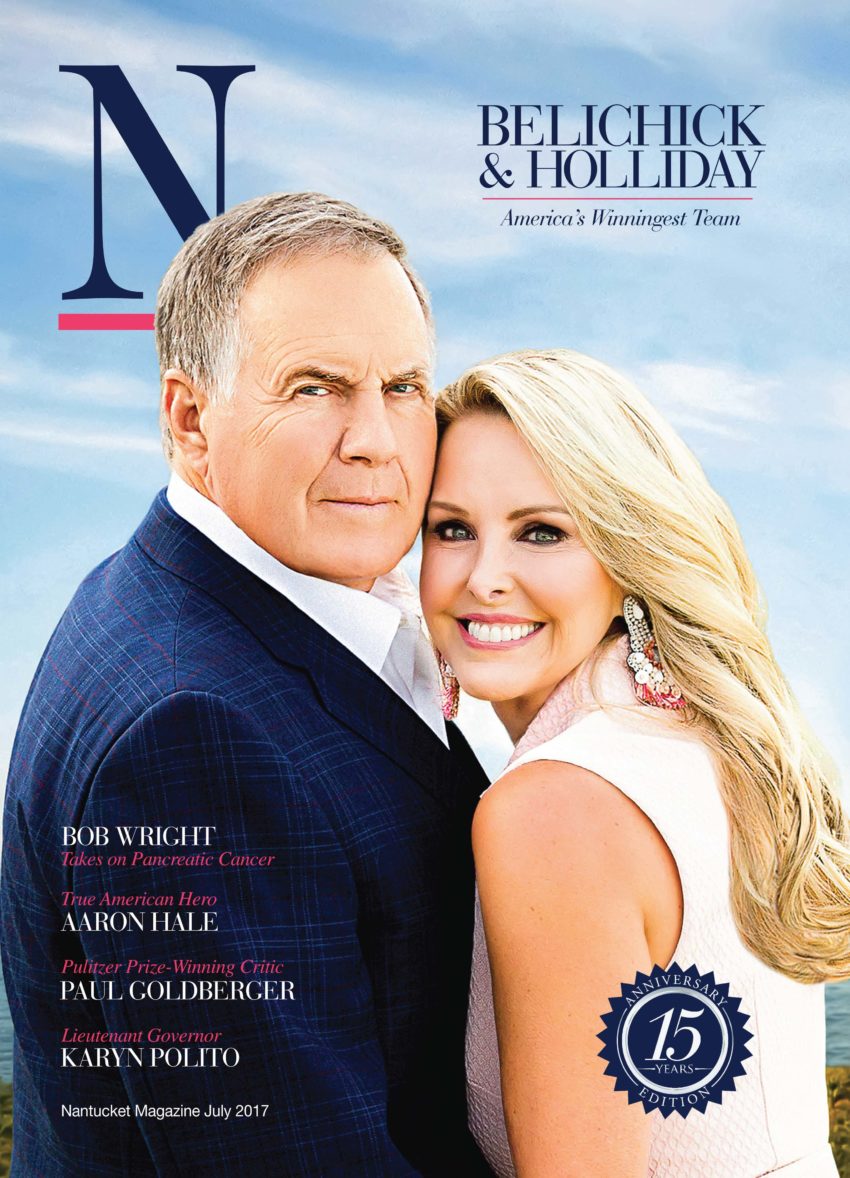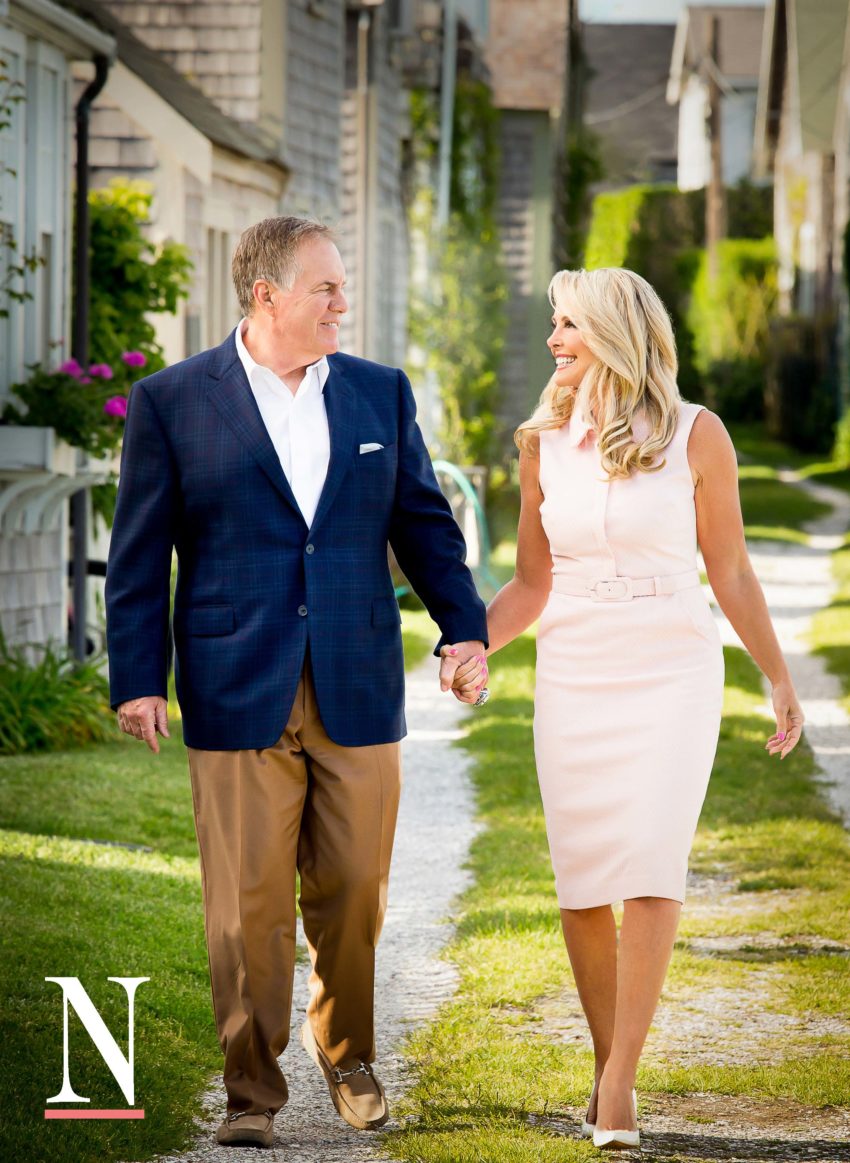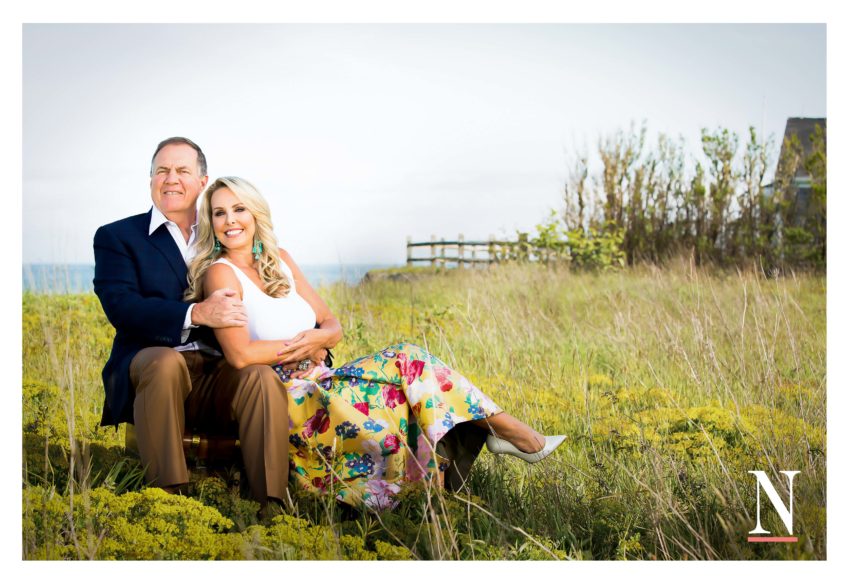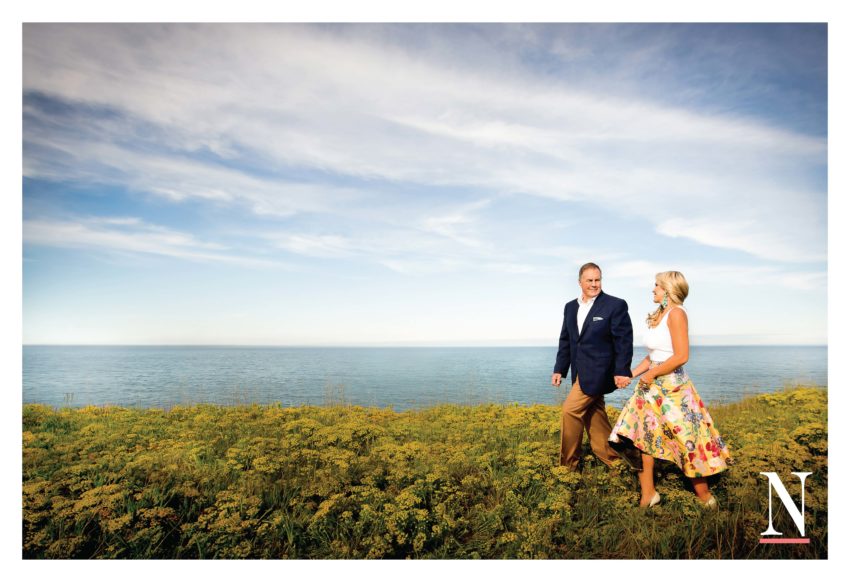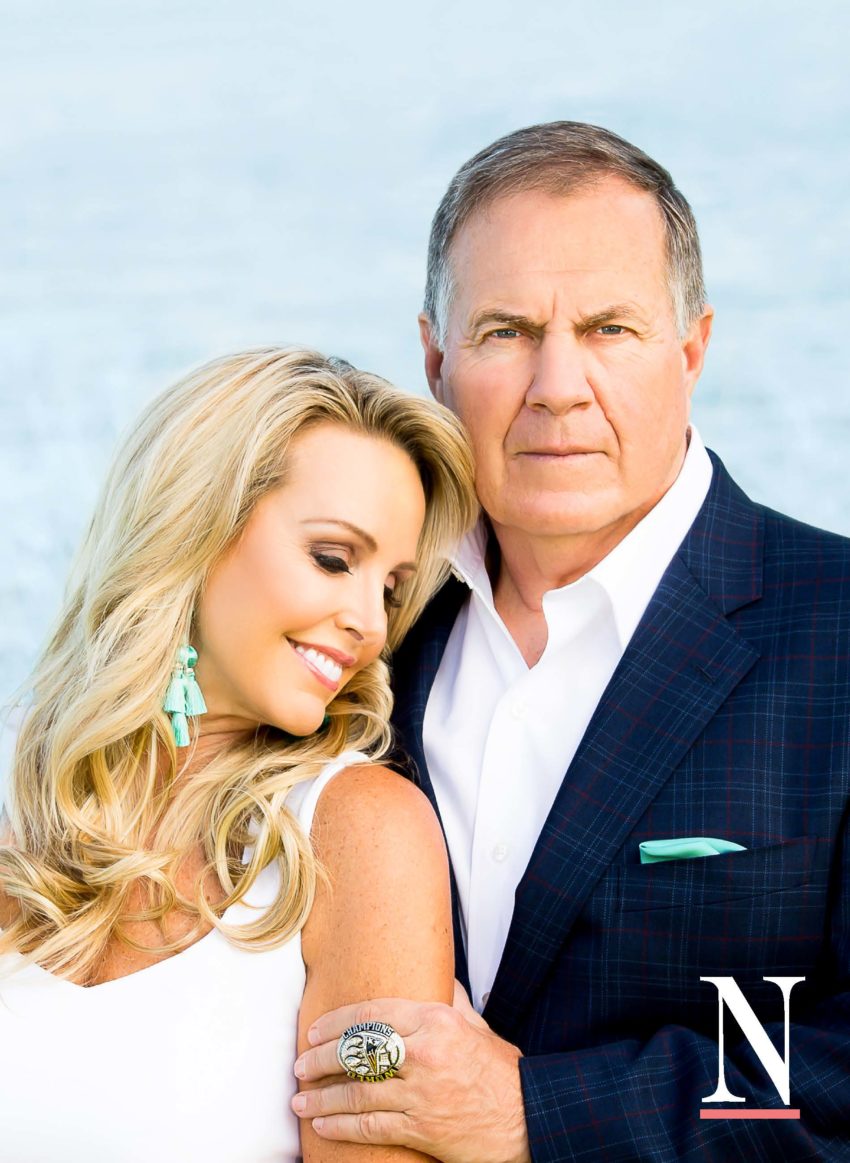 Link to the full story in Nantucket Magazine here.
First off, good for you Billy, well done. There isn't much in Bill Belichick's life he should be upset about. He's the best coach in NFL history, rich and has the love of this woman, Linda Holliday. Bill has never really been known for his charisma though. In fact, he's known for his lack of it. It's who he is. He's a less angry, more monotone version of Greg Popovich.
So when you hear Bill Belichick did a romantic magazine cover shoot your first thought is "yeah that might be awkward." And awkward it was. Belichick did not disappoint. We should have never expected anything else. The man with no emotion is supposed to all of a sudden turn it on? Bill Belichick can flip the light switch on one thing and that's his football team. Last year's Super Bowl, case and point.
He looks like he's smiling for the first time. He's struggling to get it out, or grinning so awkwardly it looks like this is the first time a girl has been on his lap. Then in the last one, he kinda pulls it together, looking confident, but definitely not romantic. His girlfriend is there, but Bill looks like he's doing a shoot for a Bond movie. Which I guess is what you're really looking for as a Pats fan. Then again they worship the ground he walks on, can't blame them one bit, so they've definitely found a way to make this shoot seem cool as the Nantucket breeze.