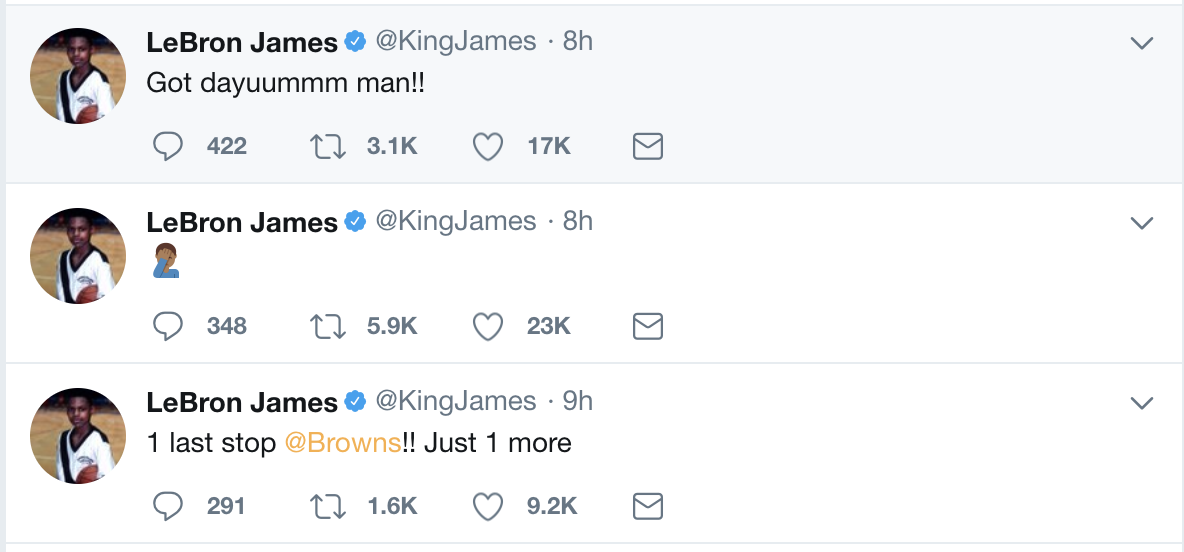 LeBron in his usual LeBron fashion was flip-flopping his way through life and the sports world on Sunday. Pretending yet again to care and know about the Cleveland Browns despite being a well known Cowboys fan his entire life. Just like he pretends to be a Cleveland Indians fan when he's actually a Yankees fan. Like the rest of us, LeBron was watching the Browns make a run at their first win. But just like LeBron, the Browns in typical Browns fashion managed to find a way to blow it down the stretch.
Davante Adams for the second consecutive week caught a game-winning touchdown pass. This time it was to continue the Browns incredible losing streak. After the game, seeing LeBron's live tweets as the meltdown of the Browns unfolded, Adams had to make sure he got his jabs in with LeBron. Tweeting this after the game…
Solid and simple comeback tweet. Normally you know this type of thing would be a dagger in LeBron's heart, but when it comes to Cleveland sports, LeBron doesn't have a heart. He's just pretending to be upset about this. He doesn't care about the Browns, he cares about the Cowboys. He doesn't care about breaking the hearts of the people of Cleveland, he cares about himself. He's been fake to them his whole career and he'll do it again this summer because he cares about being a superstar in Los Angeles.