Hello, there fellow Jets fans. Let me first begin by saying, what a ride it's been. From hearing everyone say that this is a two-win team to a team that as briefly in the wildcard hunt to a team that laid absolute eggs in should-win games. What a ride. Although the records are exactly the same between last years team and this year's, the feeling amongst fans should be different. You should feel somewhat good at what you see. There is some promise with this group. Adams and Maye could be two game changers in the secondary; Robby Anderson has pure speed, something that isn't taught. I'll even say they have a serviceable (debatable) running back in Bilal Powell.
Both Bowles and Maccagnan have been given two-year extensions, which was the right move, for now.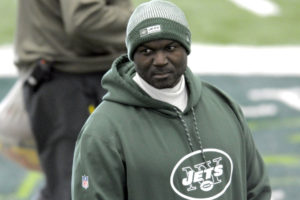 Why change things just as soon as we see some promise with this team? Is Todd Bowles a great coach? No. You better believe he has his flaws. From being allergic to having a competent offense, to clock management, he definitely needs some work. However, I think when you look at what he walked into and how he has handled it, he is competent, to say the least. A great defensive mind who has worked hard to handle the dumpster fire that was the Jets locker room deserves a chance to see this thing through with another top 10 draft pick.
Of course, there is always one problem that could make or break this organization for years to come; the quarterback. As it stands the Jets are picking 7th. I am going to come out and say I think they should draft Baker Mayfield if he is still available. Some people want a free agent quarterback, some want to trade down to get the "top" quarterback, but me? I just want someone who can win football games. I don't care who, I really don't. I am so sick of this dance with mediocrity that has been going on for years. Just give us a savior that we so desperately need. Mayfield seems like he could fit in with the younger leaders and create a new culture. Look at me getting all hopeful and optimistic, unbelievable.