On January 1993 a new type of live wrestling show debuted in the WWE. Twenty-five years later, Monday Night RAW is still here and while there have been some episodes/years better than others, it is one hell of an accomplishment going from the small venue in the Manhattan Center to selling out arenas world wide every Monday for twenty-five years straight. With part of the broadcast being televised at the original Manhattan Center location and the other part at the Barclay Center, what can we expect tonight besides an awkward Jimmy Fallon segment?
Legends come home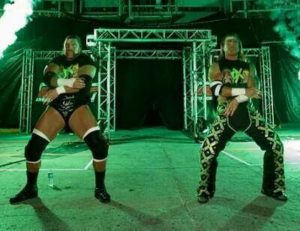 WWE has advertised too many legends to list but some notables include:
The Undertaker
Stone Cold Steve Austin
D-Generation X (HHH/HBK & New Age Outlaws)
Scott Hall
Current Smackdown Stars (Randy Orton, Shane McMahon, Daniel Bryan)
Trish Status
Brother Love
With so many more to add to this list, it seems like almost everyone will be appearing. There are some notable absences that were big parts of RAW but had prior commitments such as Bret Hart, Edge and Mick Foley. Others such as The Rock and Hulk Hogan aren't confirmed for the show at all, but many suspect them to return home for this monster event. What will these legends do? Will we get a Stone Cold Stunner tonight? Will The Undertaker enter the Royal Rumble?
Well for starters, the biggest question is which arena will they be at? I think it is safe to say Austin, the Smackdown stars, New Age Outlaws and the Dudley Boyz will all be in the bigger Barclays arena. For the Manhattan Center expect guys such as Shawn Michaels, Scott Hall and the Undertaker (and maybe Hogan) to appear at the Manhattan Center where they've all competed before.
This doesn't mean that because The Undertaker is at Manhattan Center that he won't pull double-duty and appear at the Barclay Center for some type of Wrestlemania/Royal Rumble tease. The same goes for Shawn Michaels who will no doubt need to be in the Barclays Center for a DX segment. Although not advertised, I can see Vince McMahon making both trips as well.
I'd also expect at least one or two legendary female wrestlers to announce their entry into the women's Royal Rumble match, perhaps Trish Stratus for one?
Road to the Royal Rumble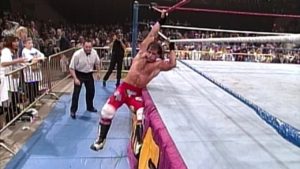 Between all the returns of every legend under the sun, including B and C-listers such as Teddy Long, John Laurinaitis and The Boogeyman, there has to be some type of story-line going into the Rumble.
As for the residential A-Lister, I expect a title change tonight where The Miz will defeat Roman Reigns to get the belt off of everyone's favorite Boo Magnet so that he can look to the title picture for WrestleMania. This is one of the few known main roster matches/segments we have for the show.
John Cena has been called out by every wrestler it seems, so I would expect his segment to turn into one of those all-out brawls to close the show where superstar after superstar claim they will eliminate Cena at the Rumble and have chaos ensue.
Braun Strowman took out both Brock Lesnar and Kane in an awesome display that was part Batman using a grappling hook and part Bane delivering a force of destruction on both of his opponents. I'm expecting a strong showing from Lesnar tonight but possibly Kane getting the upper hand before his inevitable pinfall next Sunday in the triple threat championship match.
A dope entrance video
Enjoy this trip down memory lane as a preview for tonight's show. While I'm sure some segments will be long, nostalgia will reign supreme tonight and I'm amped to see what WWE has in store. Will we get The Rock and Hogan to possibly return tonight?

Make sure you keep looking to the Bleacher Fan Instagram account tonight (@bleacherfan) for all of our up to date coverage of the event as I'll be at the Barclays Center TONIGHT.